Approximation of upper or lower wavelength to the zero level, shows a possible trend up or down.
Sunset waves at the zero line, indicating the likely beginning of a longer trend.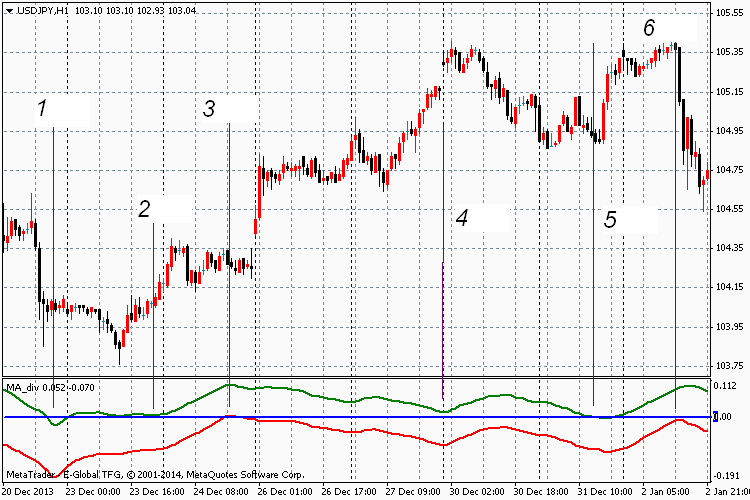 At points 1 (minus) ….. 2 (near zero) – indicates the beginning of a long climb
3 (set at zero) – Fleta went after a sharp rise
4, 5, 6 – turnaround
External variables:
Period_Channel = 70 – period High – Low channel Period_Input = 48 – the period of the extension channel
Explanation:
In the upper part of the figure shows three MA
green – MA LWMA on High,
red – MA LWMA to Low
blue – Extension channel (MA SMA to Close).
You may notice that in flat extension channel approaching trunk channel, ie the distance between them becomes minimal, and that the indicator displays.
Begin_Trend_v02 – normalized version of the indicator, I think, more interesting …